FAQ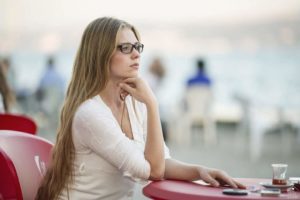 FOR ESCORTS
How can I delete my profile?
If you want to stop your activity on this website you can set your profile to private. After that nobody except yourself will be able to see your profile. If you want to delete your profile permanently you can do so by contacting the support.
I would like to remain anonymous. How can I censor my photos?
Picdefacer offers you the possibility to easily censor selected areas of your photo. If you only want to censor your face, you can do this with a simple mouse click. The software automatically detects the corresponding region and pixellates it. You can then upload your photo to your device and add it to your profile.
How can I cancel my subscription?
Under the menu item "My payments"you can view the details of your payment. Here you will also find the option to cancel your subscription. Alternatively, you can also cancel your subscription directly with your payment provider.
FOR CUSTOMERS
How can I delete my profile?
If you want to delete your profile for good, you can contact please contact support. Your account will then be removed as soon as possible and your email address can be used again to create a new account.
I can no longer send messages to an escort. What happened?
If you receive an error message when sending a message to an escort, this can have several reasons. The most likely reason is that the escort has not renewed her paid subscription on this site and therefore no longer has access to her mailbox. However, your messages will still arrive and can be read and replied to by the escort again once her subscription has been renewed.
Another and less friendly reason could be that the escort has blocked you. If this is the case, there is no possibility to get in contact with the escort.